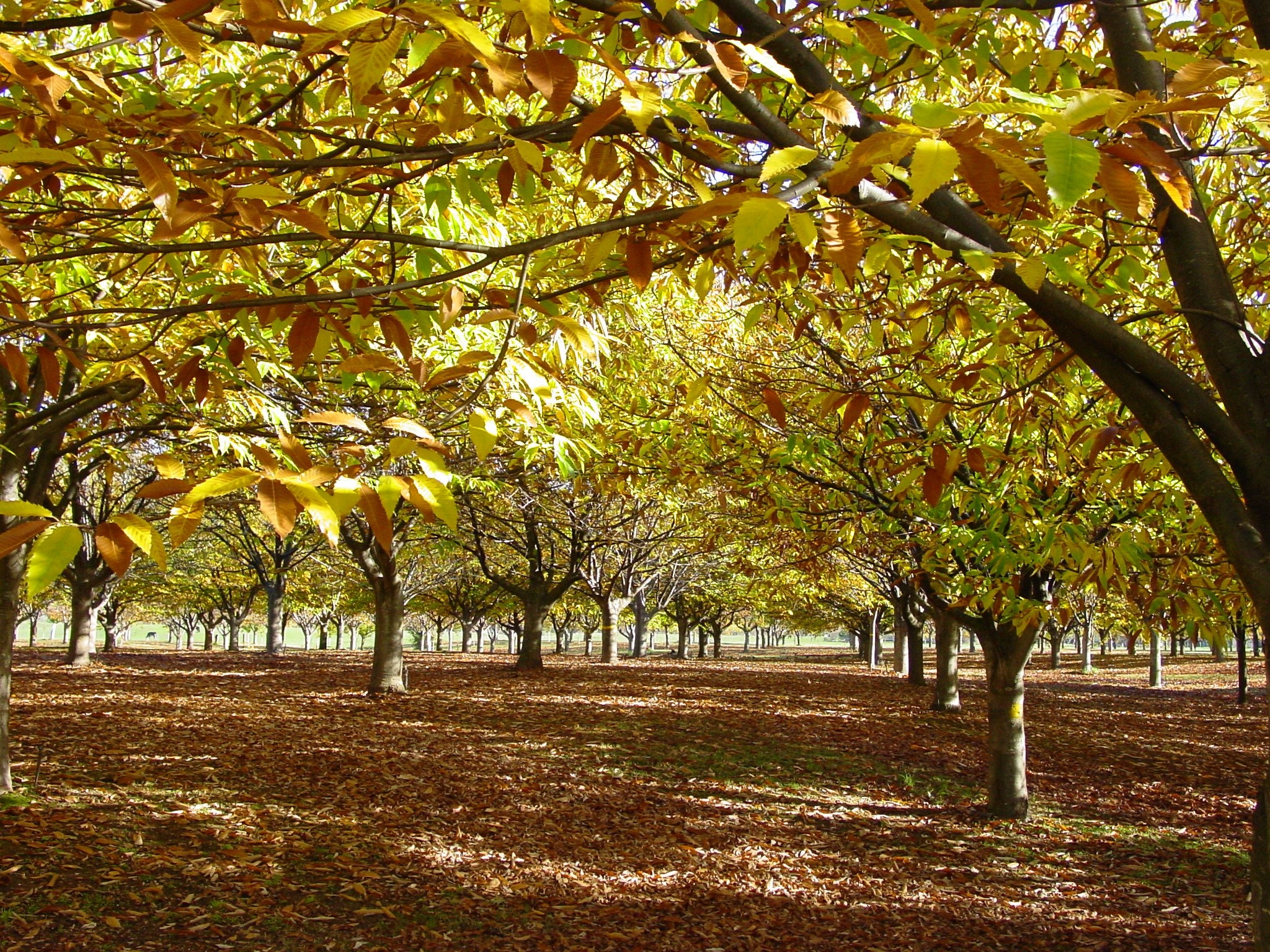 Jane and Brian Casey's  love affair with chestnuts began when a small farm they purchased happened to have some chestnut trees. Although they initially didn't know what to do with them, once shown (by an old Italian friend) they were off and running and haven't stopped since. That's the thing with chestnuts, once you know what to do you just fall in love with them.
Both Brian and Jane have been actively involved in the chestnut industry with both serving on the board of the industry association at different times. Brian held the position of Chairman of the national chestnut association – Chestnuts Australia Inc from 2004- 2006 and is currently the Chair of the Industry Advisory Committee which oversees the allocation of industry levy funds. Jane was a previous Executive Officer of the association and is now on the promotions sub-committee. In 2011 they were made Life Members of Chestnuts Australia Inc in recognition of their long term commitment to the development of the Australian chestnut industry.
They travel regularly to Japan and China with their export business taking Australian chestnuts to the world.
The Casey's really know their nuts!
If you have any questions about chestnuts or our chestnut products please feel free to contact us.
Postal Address:
Brian and Jane Casey
Australian Gourmet Chestnuts
233 Hughes Lane
Eurobin Vic 3739
Phone: (03) 5756 2788
Fax: (03) 5756 2002
We are not currently open to the public but do welcome enquiries about our products via email or phone.