Quinola…..
August 25, 2018
Quinola (Wreap) –  In August we celebrate a locally produced Quinola.
Quinola is made with gluten-free ingredients, is high in protein and omega 3s and is a tasty and versatile super food breakfast made from quinoa, millet, nuts and seeds and is naturally flavoured with cinnamon, honey and a pinch of Murray River Gourmet Salt Flakes.
Quinola is made in Porepunkah in North East Victoria using sustainable packaging and local and organic ingredients whenever possible
Available 12 months of the year and our market is looking forward to celebrating this versatile healthy product.
Entertainment is by Joe Davis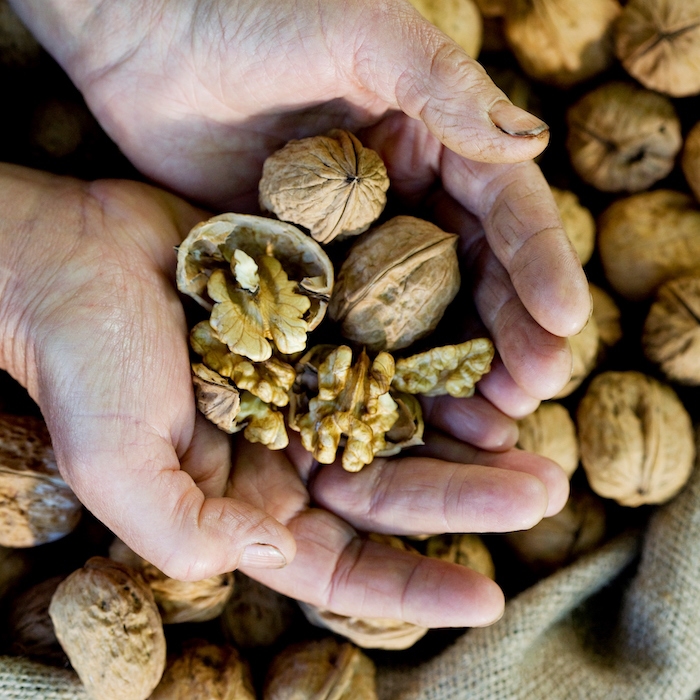 Produce tips
How do you recognise good quality chestnuts?
It's difficult to determine quality just by looking at the nuts. Some nuts can look absolutely beautiful but when you try to peel them they are impossible to peel and their flavour is very poor. However, you can determine whether a nut is fresh or not by it's sheen and how hard it is. Fresh nuts have a gloss to them and are very hard. Nuts that are not very fresh have dried out and lost their gloss and when squeezed the outer leathery shell can be pushed against the nut inside. It's best to purchase nuts as fresh as possible.
When are fresh chestnuts in season?
Chestnuts are harvested in autumn. In Australia their season is from mid March to mid July. Fresh chestnuts can be stored in the refrigerator for a short time after purchase. Our vacuum-packed ready to use chestnuts are available all year round and can be stored in the cupboard until needed.
More Chestnut Info
Video: Learn about Chestnuts
Ever wondered which chestnuts are edible?
This will help you identify the sweet edible chestnuts next time you find yourself in a field under a grand chestnut canopy. That's not to say that horse chestnuts aren't useful, as this video shows.
Mind the prickles!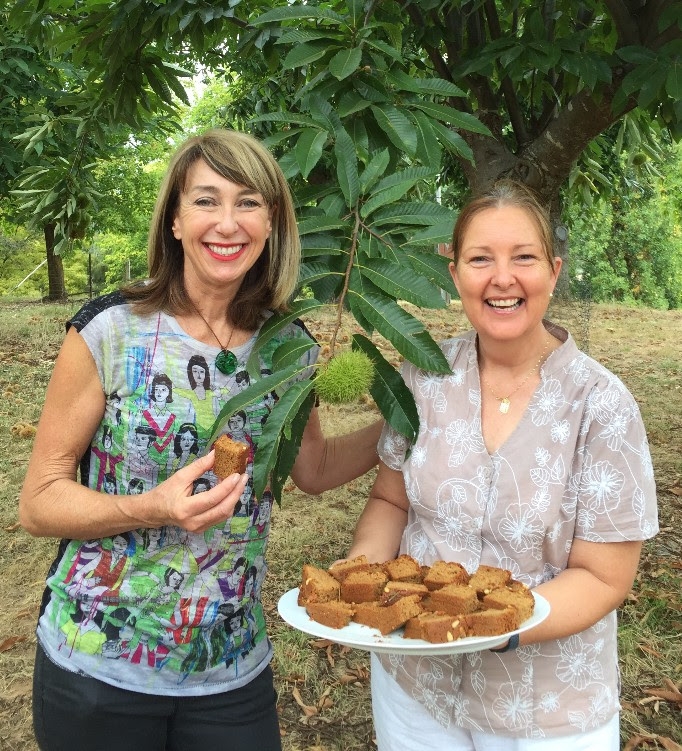 Meet our Producer
Jane and Brian Casey's  love affair with chestnuts began when a small farm they purchased happened to have some chestnut trees. Although they initially didn't know what to do with them, once shown (by an old Italian friend) they were off and running and haven't stopped since. That's the thing with chestnuts, once you know what to do you just fall in love with them.
Both Brian and Jane have been actively involved in the chestnut industry with both serving on the board of the industry association at different times. Brian held the position of Chairman of the national chestnut association – Chestnuts Australia Inc from 2004- 2006 and is currently the Chair of the Industry Advisory Committee which oversees the allocation of industry levy funds. Jane was a previous Executive Officer of the association and is now on the promotions sub-committee. In 2011 they were made Life Members of Chestnuts Australia Inc in recognition of their long term commitment to the development of the Australian chestnut industry.
They travel regularly to Japan and China with their export business taking Australian chestnuts to the world.
The Casey's really know their nuts!
Find out more about Cheznuts